Apartments - Condominiums - Hotels/Motels - Assisted Living Facilities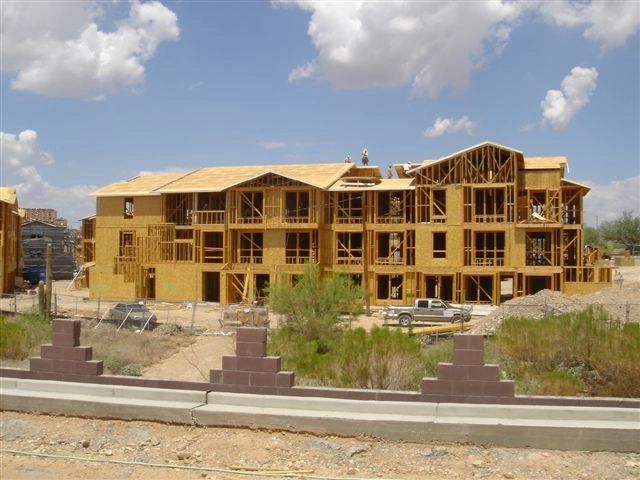 I-joists / LVL / GLB's / pre-fab stairs / commodity lumber -  Anthem, AZ

Today's multi-family projects have become among the most challenging applications for all of the construction disciplines involved.  Architects and Engineers are faced with plans that call for greater open spaces and code requirements for fire and sound assemblies, while framing contractors have become masters at coordinating mass production efforts on space restricted sites.  From the design stage through approval process, material delivery and installation; everything must flow seamlessly.

Integrity has the history and experience working in this highly specialized construction segment.  Let us assist you in achieving an economical solution that blends our diverse products and expertise with your project's unique requirements.